Ronco Monitoring and Alerting (R2M)

---
We provide tailored, managed Cybersecurity and IT services contracts that fit your needs.
We  recognize you need better control over your IT, how it is managed and the costs.
Our R2M program shifts you into the driving seat. Whilst there are many offerings on the market, we invested in a proven system used by 1,000's of companies worldwide. 
Behind the scenes, the business is driven by the human touch. After all, our ethos, our foundation, is putting the Human back in to IT; HumanITy.
R2M encapsulates all that clients demand from an IT service:
Active monitoring and alerting, that flags issues before they become a problem.
Real-time diagnosis enabling Ronco to determine what an issue is immediately and automate remediation processes.
Auto-fix enablement allowing the system to automatically resolve certain issues that arise before they are even reported on or visible.
Reporting of meaningful data to allow you to truly understand what works are being done on your IT footprint.
Inventory management and control to allow retirement policies and documentation.
Secure access with piloted and scheduled updates and patches are simple, intuitive and managed.
Escalation of a problem to on-site technical assistance, driven by severity ratings.
Our Approach and Methodology
---
We keep it simple, straightforward and current.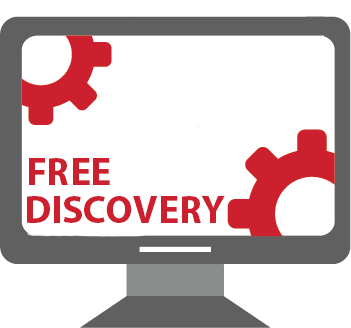 1
FREE Discovery
We begin by conducting a complimentary network discovery and assessment.
2
Streamlining
We apply business sense to your cybersecurity profile, your IT infrastructure, your business.
3
Recommendations
Tailored and fit for purpose remediation and strategic plans that make sense.
We use some of the best vendors in the business

See what Ronco can do for you.